All services available at the Santa Barbara Airport facility and all mobile-accessible facilities.
AOG Maintenance & Troubleshooting
Inspections (Phase/ MSG 3)
Unscheduled Inspections
Tire Changes
Minimum Equip
Conquest / Available to Pick-Up Parts Needed for Maintenance Events
Ability to fly mechanics to you
Ferry Permit Inspections
When & Where? We will be there!
24 Hours/Day & 7 Days/Week.
Fully Capable Mobile Maintenance trucks On-Call 24/7.
Southern California airports:
SBA, CMA, LAX, BUR, VNY, PSP, SNA, CRQ, SLO, SMX, ONT & LAS
Northern California airports:
SFO, OAK, MRY, RNO, SJC, SNS & APC
Exterior wet and dry wash
Bright work
Metal polishing
De-ice boot strip and reseal
Paint protection sealant and wax
Access to What You Need
Traceable parts
Consumables
Shipping and receiving
Relationships and experience in finding the parts you need
Coastal Aircraft Maintenance is an authorized dealer for Collins Aerospace, Universal Avionics, Goodrich, Honeywell, Gogo, and L3 systems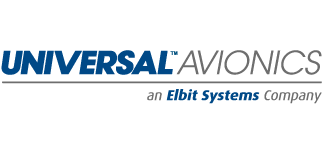 Yes, We Can Do It
Our team of skilled professional technicians work together to find creative solutions to any problems.
We aren't afraid to think outside the box, and if the first solution doesn't' work we come together to find another solution quickly and efficiently.
We rely on exceptional vendors that say "yes" with us so that we can make things happen and deliver the highest quality of service to our customers.
We Minimize Downtime
We use the latest maintenance tracking software: CAMP, CMP, Cescom, Avtrak, FlightDocs, to keep meticulous records management and make sure your downtime in as minimal as possible.
We provide FedEx and UPS Shipping. First Overnight, Priority Overnight, Standard Overnight, Ground and Freight Shipping Internationally and within the United States.
Time is Essential
We realize that in aviation "time is money" so we dedicate ourselves to making sure deadlines & flights are met and downtime is minimal.
We do everything in our power to meet your scheduling demands.
We stock a variety of o-rings, seals, gaskets and other parts that minimize downtime and avoid wait time for parts or shipping.
We Know How
Coastal not only prides ourselves in building a team on highly skilled mechanics that provide world-class service to each customer and aircraft.
Coastal Mechanics have all of the training and maintenance manuals to back us up.
We use the latest maintenance tracking software to keep meticulous records.
What can we help you with?